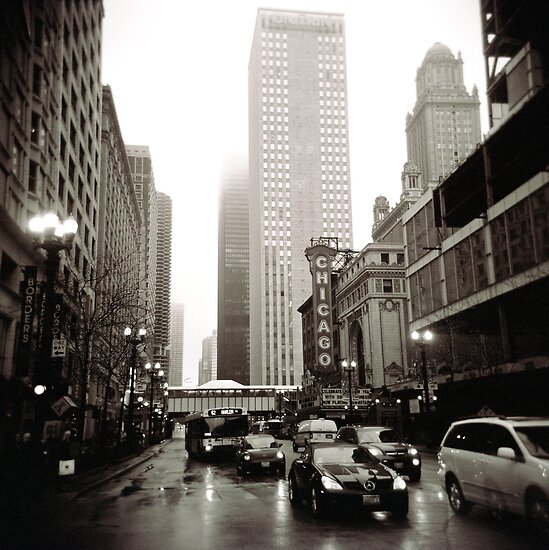 By Joe Battaglia, Universal Sports
CHICAGO -- While the pre-race festivities for the Chicago Marathon don't officially kick off until Friday, there was still plenty happening ahead of the big event here today.
This is just a smattering of what we learned in our first few hours on the ground:
Sidewalk sighting: Still somewhat bleary-eyed from the early-morning flight, all I could think about was picking up my credential and dumping my bag as the taxi pulled up in front of the Hilton on South Michigan Ave. When I the first people I saw on the sidewalk were Deena Kastor and her husband Andrew, I was pretty sure pupil fatigue was to blame.
But my eyes weren't playing tricks on me. It was indeed Deena, who is in town as part of the broadcast crew for Sunday's race. The 37-year-old pulled out of next month's New York City Marathon when she learned that she is pregnant with her first child.
Deena is not yet showing much of a baby bump, but she is beaming with joy over her impending motherhood and said that she is feeling great as she headed off on a morning jog.
Close encounter of the second kind: Later on in the afternoon, I was not more than 15 steps outside of the Hilton when I ran into defending-champion Sammy Wanjiru, who was coming back from a shake-out run in Grant Park. He too said he is feeling good and is ready to run fast on Sunday.
Wanjiru's health is no small item to overlook. He was forced to pull out of the London Marathon in April when he developed knee pain near mile 15. Then in July, Wanjiru was only able to complete the first three loops of the Giro Podistico Internazionale de Castelbuono, a history-steeped 11.3-kilometer road race in Italy, before stopping due to chest tightness. Before heading inside, he indicated both issues have cleared up and gave a thumbs-up sign.
What weather: Mother Nature deserves a big thumbs-up for the weather forecast, which can be quite unpredictable. In 2007, record heat resulted in one death and 30 hospitalizations. Unseasonably warm temperatures were also present in 2008. Last year, the thermometer plummeted to 34 degrees on race day. Temperatures are expected to be in the mid-70s on Sunday.
"We've had some challenges the last couple of years," race director Carey Pinkowski said. "We obviously had very warm weather in 2007 and 2008 and very cold weather in 2009. We've learned lessons from those three years and molded them into our operational scheme. We will meet (Friday) morning and look at the forecast and make whatever adjustments we need to get ready for Sunday."
Missing the mayor: There has been perhaps no bigger advocate for the marathon locally than mayor Richard M. Daley, who has announced that he will not seek reelection to a seventh term when his current term expires on May 16, 2011. With this being his last Chicago Marathon while in office, two honorariums were announced.
Bank of America, the race's title sponsor, made a donation of $500,000 in the name of Daley and his wife, Maggie, to the Chicago Youth Fitness Initiative, a program both have advocated for some time. Additionally, the creation of the Mayor Richard M. Daley and Maggie Daley Award, which will be given annually to the marathon participant that raises the most money for charity, was announced.
"He saw that this event had a lot of potential, but we had a lot of work to do," Pinkowski said of Daley. "It's a tough theater and he wanted to make sure that the foundation of the event was on solid ground and that we were engaging everyone that was involved in it. That was the lesson to be learned and the vision of Mayor Daley and we took that to heart in our operational scheme and what we have done, and it has obviously been successful."