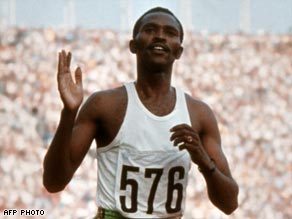 Kenyan athletes earned Sh960 million last year from various events worldwide, the National Olympic Committee has said.
Committee chairman and veteran athlete Kipchoge Keino said of the 156 marathon events held last year in various parts of the world, Kenyans won 126 of them.
He said the huge amount of money they brought home proved the importance of athletics in the economy and urged the government and private sector to fund athletes, especially the youngsters.
"Athletics, like tea and tourism, is becoming a major income earner in the country," Mr Keino said.
READ ON...