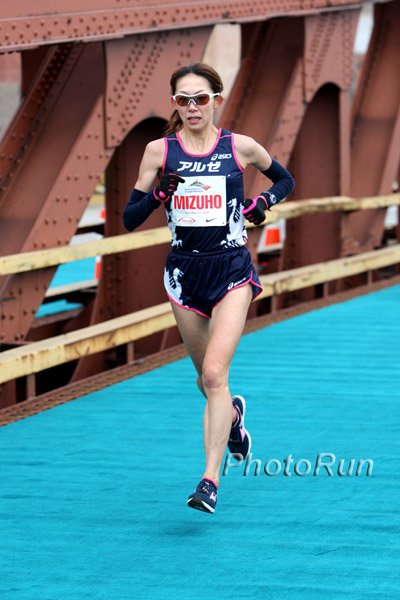 he runners were due to compete in a marathon in Nagoya two weeks ago, the final selection race for the Japanese women's marathon team for the IAAF World Championships in Daegu.
When the Nagoya marathon was cancelled due to the disaster which struck two days earlier, the London Marathon offered its support to the Japan Association of Athletic Federations (JAAF), who subsequently chose London as a replacement World Championships trial.
Yuri Kano, Mizuho Nasukawa, Yurika Nakamura, Madoka Ogi, Yoshiko Fujinaga, Yukari Sahaku, Azusa Nojiri, Noriko Matsuoka and Risa Shigetomo will all compete in London on April 17.
READ ON...