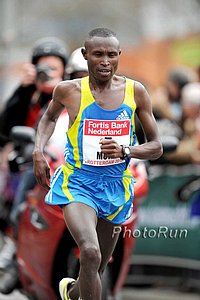 The fastest marathoner on the planet, Geoffrey Mutai will make his position on the call-up to the Kenyan team for the Daegu World Championships known after consultations.
"I need to talk to them (Athletics Kenya) and my management before I say whether I will accept or refuse. Discussions are going on," Mutai told Capital Sport on Thursday.
Mutai ran 2:03:02 to win April 18's Boston Marathon, the quickest ever in the history of the ultimate distance race although it will not stand as the world record due to course limitations.
"I've have not rested enough after losing my training partner but I have begun light training. I will see how my programme looks like after the discussions are out of the way," he added
READ ON...