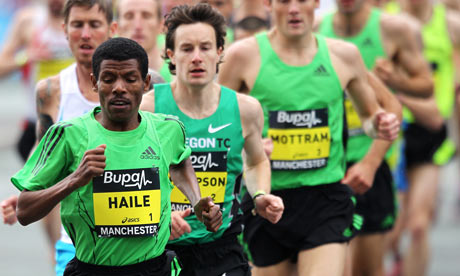 he Ethiopian long-distance runner Haile Gebrselassie has won the Great Manchester Run for the fourth time, pulling clear of the British runner Chris Thompson to ease to victory in the 10km race.
Gebrselassie, the marathon world-record holder who won the event in 2005, 2009 and 2010, posted a time of 28min 10sec in wet and windy conditions.
"I am so happy to come back here again and again," said Gebrselassie, who ran eight seconds slower than his winning time 12 months ago. "It's wonderful."
READ ON...